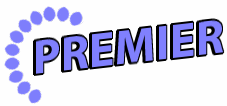 Dance show Premier comes from Minsk, capital of the Republic Belarus.
Our program consists of modern disco dance, modern ball dance as well as women's and men's oriental dance. The program lasts from 30 to 50 minutes. The age of the performers varies from 20 to 24 years.
There are 5 gilrs and 4 young men in the show. Our show has performed in disco clubs, restaurants and stages of Belarus. We offer our program to you and would be glad to talk about Summer tours or long-termed contracts.
We dance professionally. We also speak English and German languages.